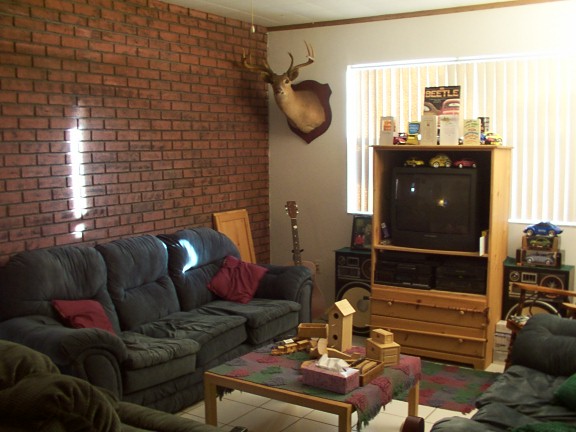 Large 12x19 cozy family room: Step down onto newly tiled floors, brick decor on one wall, 10 ft ceiling, large window with vertical blinds, 52" ceiling fan.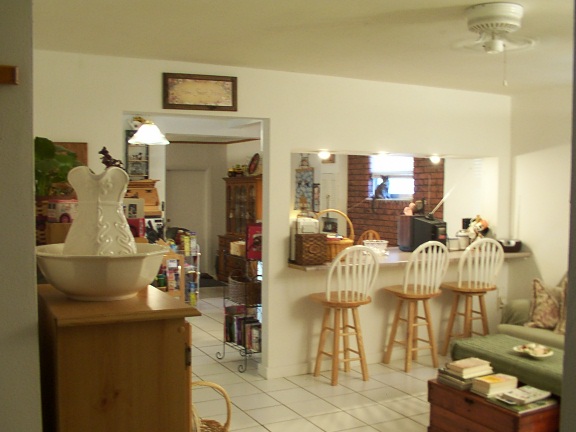 This is the custom breakfast bar that looks into the eat-in kitchen as viewed from the hallway that leads into the bedrooms.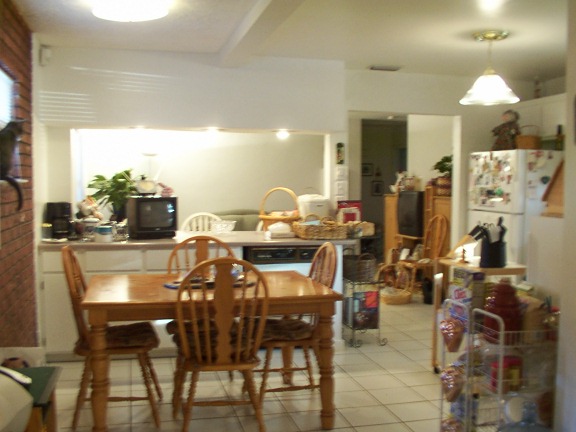 Eat-in kitchen and wet bar as viewed from the family room. As you can see, the view behind the bar is the formal livingroom. It has a really open feeling...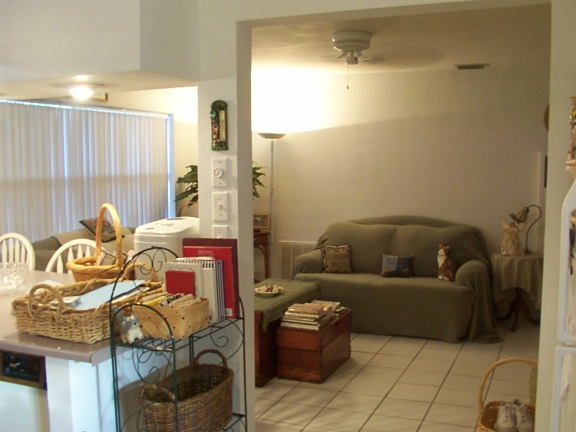 The main livingroom as viewed from the kitchen.